About Us
We're on a mission to bring the "real" back to sports nutrition.
As former collegiate student-athletes, Kim and I experienced the connection and importance of fueling to athletic performance. This familiarity helped inform our current perspective: a consistent plan, featuring real-food performance nutrition, is vital to performing at our very best. Today, however, it's easy to be frustrated with the available choices in sports nutrition.
Most athletes have gone the supplement route, and like us, became tired of the unrelenting sweetness, the synthetic taste, the hassle of the powders, and the uneasy mouth-feel of the bar coatings. Our craving for a savory alternative also led us to think about all the additions to the powders and bars that we didn't particularly want.
Then we started to think about real food, protein as "fuel", sports benefit, and natural alternatives. Found a new cooking technology that allows us to simmer foods for hours and offer the convenience of a great tasting chili in a microwaveable package. We tried it out with friends, old and new, who were into sports.
Guess what? The athletic community loved it! D-1 athletic programs in Power-5 conferences picked up our carefully-formulated products to fill the gaps between meals for their elite athletes. Serious amateurs and weekend warriors all rallied around the concept that great-tasting, all natural, convenient and real food can be super-nutrition. High school athletes, even so-called "picky" eaters, came back for more, with their approving, relieved parents. It seems so simple. Obvious, now.
Join us on this journey. Together, we can bring delicious, protein-oriented real foods to the forefront of athletic fueling, and rediscover the performance power of fare-based macronutrients, at the same time.
We invite you to contact us with your ideas and suggestions at thoughts@trainingtableusa.com.
Wishing you good health, and a personal best in all that you want to accomplish.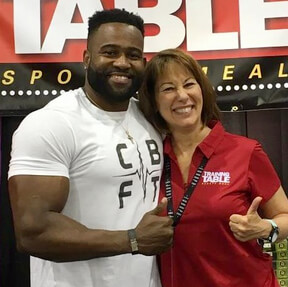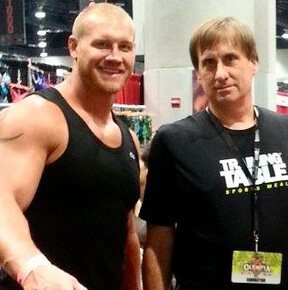 Kim, Dave and The TRAINING TABLE Team